The finalists
Additional Information
Amazone Precea-TCC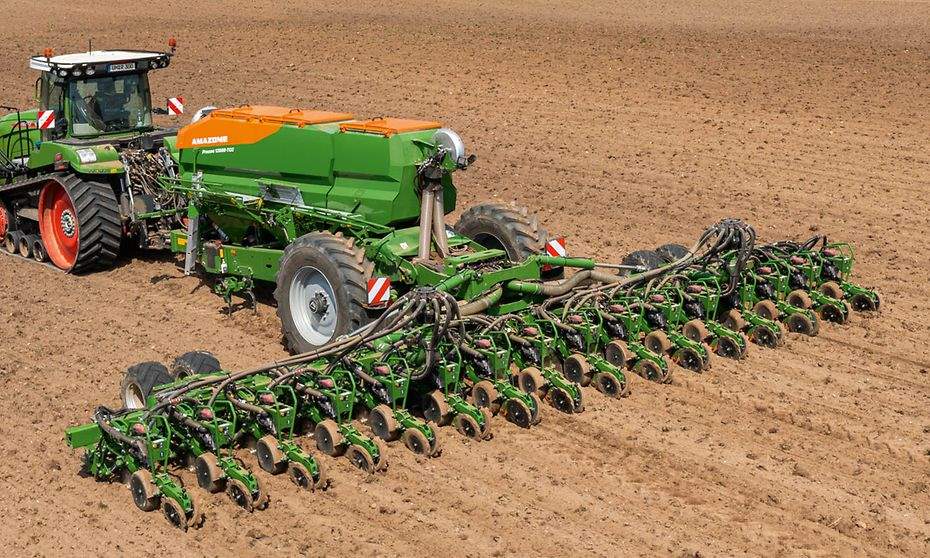 Trailed precision seed drill Precea-TCC: High area performance with very high precision. Used in plow and mulch sowing, the Precea-TCC trailed precision seed drill is particularly characterized by its very precise placement, high impact power and comfortable operation. Precise separation and fertilizer dosing can also be impressive at working speeds of up to 15 km/h. With the new Central Seed Supply seed supply system in combination with the large container volume, the area performance should be increased further.

The advantages at a glance:

Precise; Precise grain placement in the row thanks to excellent overpressure separation and optimized plant distribution when cornering thanks to CurveControl. No overlaps or missing spots in the wedge thanks to individual row connection via the AmaTron 4 ISOBUS operating terminal.

Powerful: Very high area performance thanks to the large container volume with the central seed supply system Central Seed Supply. Time-saving filling and emptying thanks to the easy accessibility of the central fertilizer and seed containers.

User-friendly: Simple and self-explanatory operation with the Amazone ISOBUS control terminal AmaTron 4. High level of adjustment convenience on the PreTeC mulch seed coulter, as all necessary settings can be made without tools.
Additional Information