The finalists
Additional Information
Claas Evion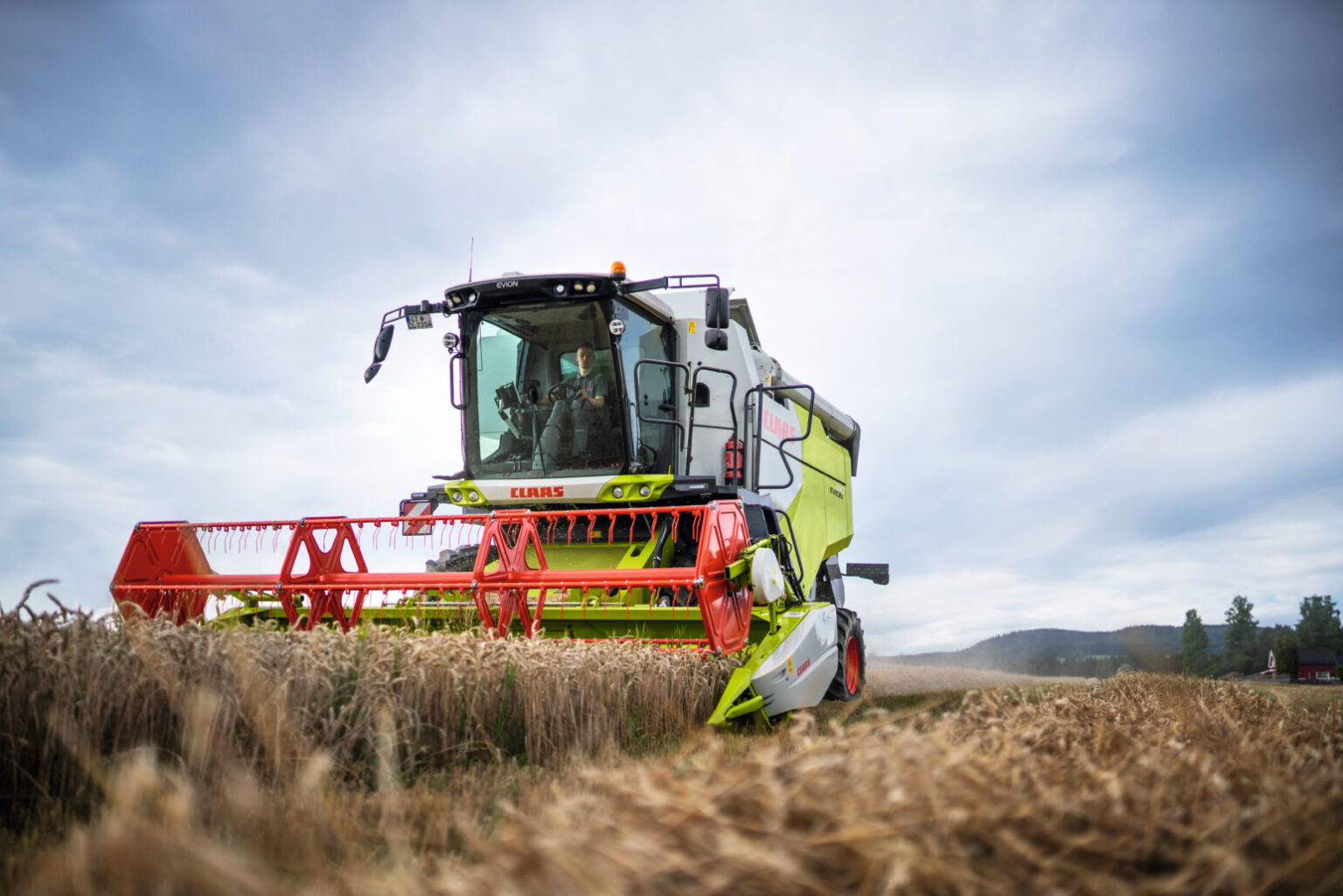 The Evion comes as a five-shaker machine with a grain tank volume of up to 8,000 l. Inside, a 1.42 m wide channel leads the crop to the 600 mm threshing drum. There are three models at the start: the Evion 410, 430 and 450. Claas is also taking a different approach to engines and is no longer relying on Perkins or Caterpillar engines, but on Cummins engines.
The six-cylinder engines draw power from a displacement of 6.7 liters and provide the Evion with 204 to 258 hp. What is unusual: The hydraulics drive the reel, intake, threshing drum and fan. This should enable the driver to better adapt to changing conditions. He shifts the three-speed transmission with hydrostat by hand and accelerates the Evion to up to 30 km/h.
Claas equips the Evion cabin with more luxury and optionally installs the 7-inch Cemis 700 terminal. Automatic air conditioning, camera and 17 work lights are also included. The Evion couples all grain cutting units up to 6.80 m that are available for the Trion and the Lexion. Six rows are possible as a corn picker.
Additional Information