The finalists
Additional Information
JCB Fastrac iCon 4000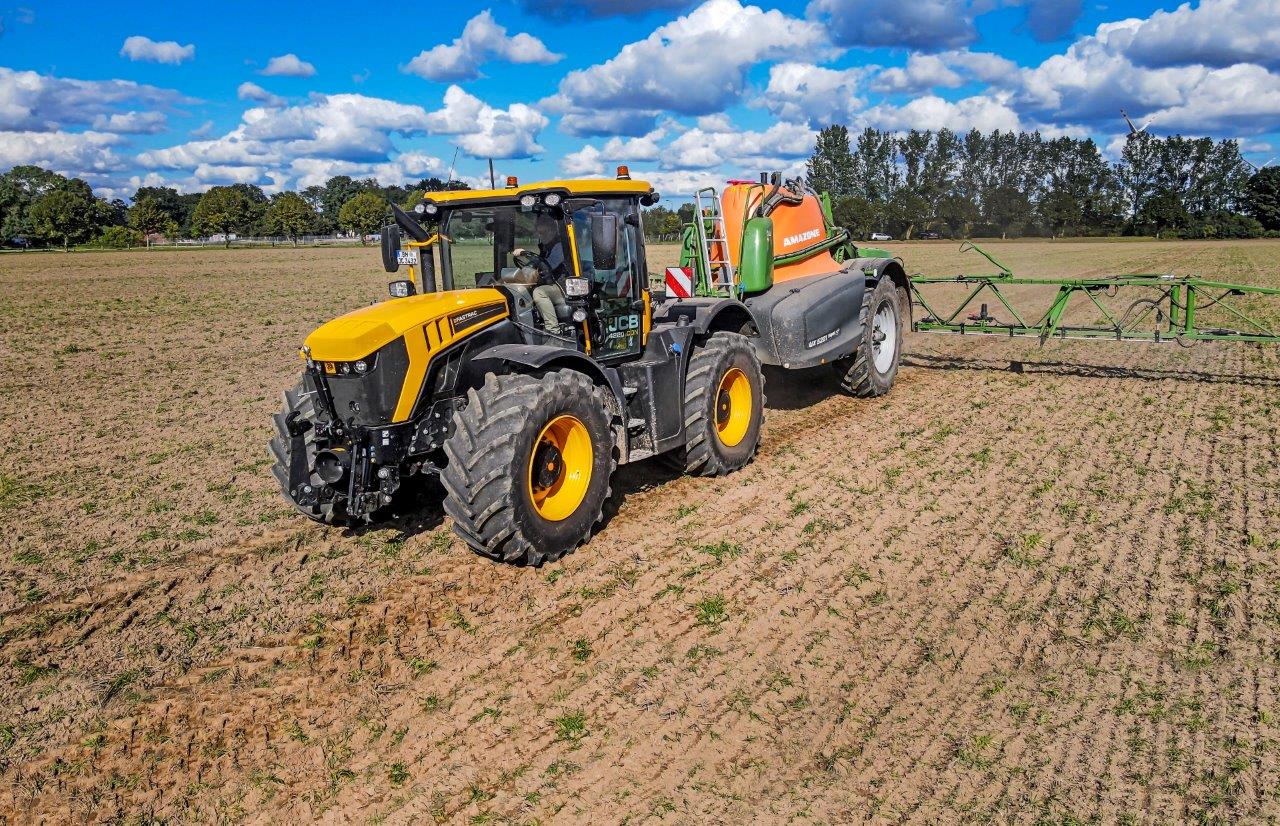 JCB has finally revised the user interface and armrest of the Fastrac series. It is modern, simple and clearly laid out, with a touch terminal, new drive lever and armrest. Of course, JCB has not changed the unique Trac concept for the new generation. The four equally sized wheels and the cab in the middle of the vehicle remain. Likewise, the engineers continue to implement the all-wheel steering with a total of five different steering modes. A high level of driving comfort is guaranteed by the two suspended axles and the low-vibration position of the cab.
The 6.6-liter AGCO in-line six-cylinder engine delivers 218 hp at a fairly high 2,100 rpm in the large 4000 Fastrac iCON. At maximum, the unit can deliver 235 hp (1,900 engine rpm) and 1,000 Nm of torque at 1,500 rpm. Thanks to DOC, DPF and SCR system, the Fastrac complies with exhaust stage V. The continuously variable power split transmission is from AGCO.
iCon promises a new user interface including armrest and front panel. The touch terminal menu is easy to navigate. It is ISOBUS-compatible and the driver can use it for his steering system.
Additional Information